The Shortsville-Manchester Area Chamber of Commerce, or SMACC, serves the needs of local businesses in the Finger Lakes area. It serves several small communities that are very diverse, yet have a rich history. Manchester used to be one of the largest railroad hubs in the country and has had to adapt to new businesses and organizations without losing that heritage.
The Need:
SMACC needed a new website that was mobile-friendly and could highlight more of what the community had to offer. As the economy has changed over the last few years, more and more people have wanted to support local businesses. Some larger Chambers have been losing membership, but SMACC has fought that trend. They have renewed their focus on being local and re-invented the way it supports the local business.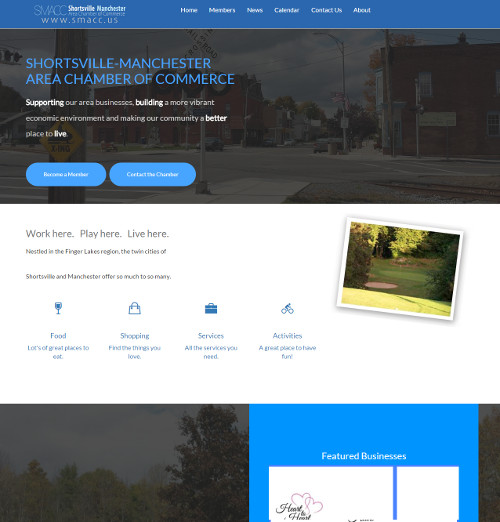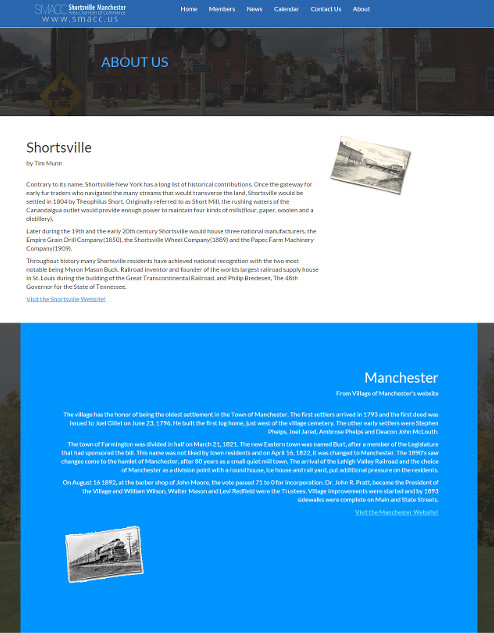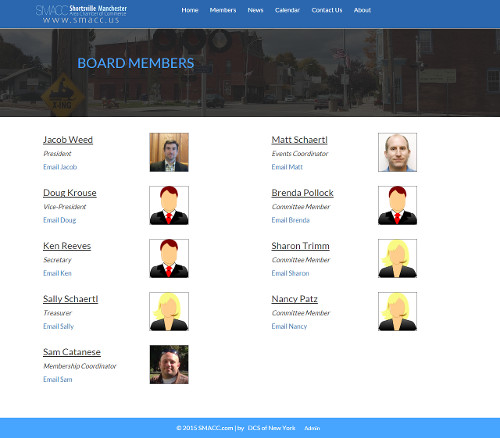 The Solution:
DCS worked with the SMACC to develop a responsive, mobile-friendly website that allows the businesses to interact more with the community. The local businesses can update their information through an online portal. The calendar of events was re-done to allow organizations to keep the community informed of upcoming events and news. The online e-mail campaign tool, in bizRapido is also now utlizied to see how people are interact with the updates that are sent.
Social media integration also became a focus of the site, and social media accounts were created to help connect the community with the Chamber and local businesses and organziations. DCS also worked with SMACC to develop a new slogan and highlight that on the site.
Back to Portfolio Visit the Website