Network Infrastructure Planning
As you grow your organization, it is important to plan and implement secure and responsive networks. If you have one or multiple locations, we will help you find the most cost effective network solutions that meet your budget.
We have helped businesses develop and test their redundancy plans and ensure all data is accessible to those who need it and kept secure.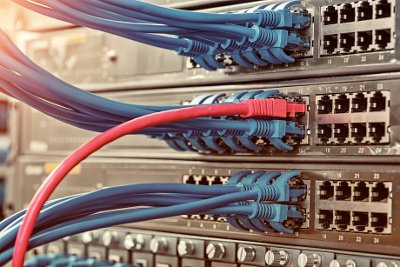 DCS support engineers have experience in almost all server configurations including: Unix, Linux, Microsoft Windows Server and more.
More and more of our customers are virtualizing their environments. This drastically increases uptime and redundancy while cutting costs and becoming more environmentally-friendly. We have experience with VMWare, VirtualBox, Xen, Hyper-V and more. We will find the right solution for your organization that is within your budget.
Network and Server Support
Our support technicians can help with a broad array of your support needs.
We can support multiple mail servers including: Exchange, Zimbra, IceWarp and more.
We have installed and maintained the most popular database servers like Oracle, MS-SQL and MySQL.
Our emergency support rates are very competitive. Contact us today to develop a customized plan and get it implemented...or if you are in a jam, let us get you out of it!